Those of us who decided to have a wonderful animal companion and still want to travel have to put in extra time for organising their trip. Be it for business or pleasure, your pet's well being is a priority when considering travel options. Another important thing to consider is time efficiency. Here is where some planning issues come to mind, but there is always a solution.
We know dogs should get about two hours of social time a day, interacting with humans or other dogs. Life is getting busier everyday, and to dedicate that much time to your pet might prove difficult at times.
Travelling with a pet
What about when going away for a couple of days? One option is to bring it along. Although some hotels are pet friendly and offer great amenities, it is a whole different situation when travelling abroad or considering flying. To ensure travel efficiency, you would have to draft a detailed plan around bringing your pet along. For some tips on what planning details to consider, you can check out our article Full Life and a Pet – Benefits of a Pet Carrier.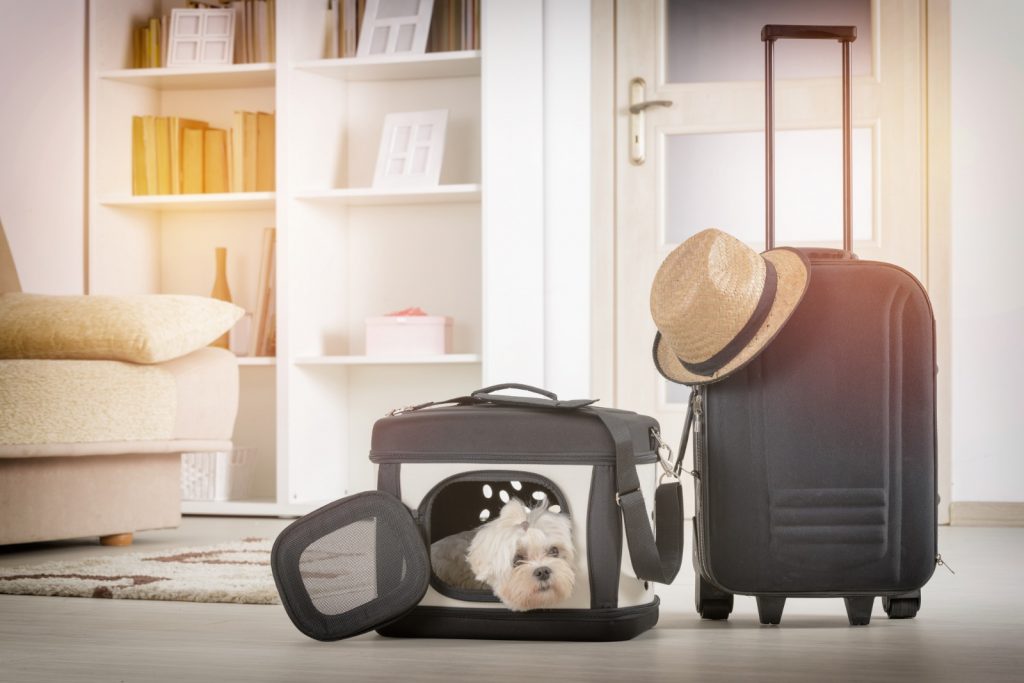 Hosting options for pets
It is important to ensure your pet enjoys its social time also when you are not around. And family members or friends might not have the space or the availability to help you out. This is when you should start considering a very simple solution: a pet hotel or pet boarding home.
The first implies a "hotel" in the way of multiple storage spaces for different kinds of animals. These are usually supervised and allowed to interact with each other irregardless of breed.
The pet boarding home is where pet lovers registered on a network offer their home and time for hosting your pet. An advantage is that these boarding homes mean less pets in one spot, more attention for each of them. Whether it's the first or the second option, you can relax knowing your dear friend is in the hands of a pet lover.
Pet transport services to boost time efficiency
A detail sometimes overlooked when trying to improve time efficiency is transportation in between locations: to and from the airport, to and from the hotel, and so on. Employing pet-friendly staff (top requirement!), HexPet offers pick-up and delivery services for your pet to the desired hosting facility. Sporting their own animal friends, this pet taxi service will make sure your pet is in caring hands, from your front door up until the pet hotel, boarding home, or chosen friend for hosting. For you, it might prove easier to part ways at home, and focus on finding the most efficient way to travel. 
If you decide to take it along, employ HexCars to make sure having your pet carrier around is not a problem when heading to the airport.
You can relax, knowing you made the best decision for your best friend. The thought that your pet is in good hands affects your overall state of mind and lets you focus on your time and purpose there. Upon return, you can enjoy life back home with your beloved pet.