During the Corona virus we really urge you to follow the advice of the government.
Stay inside as much as possible.

Keep to the social distancing standards.

Only leave the house for necessary things like food and medicine.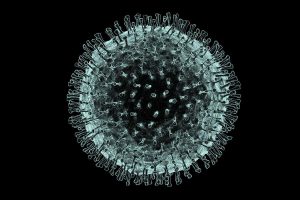 Of course there are still those that need to work during these times and first of all we would like to express our gratitude for these heroes of the people. We are truly grateful for the staff of the NHS, cleaners, police men and women, army personnel and supermarket staff. You make sure this country keeps going.
A lot of these key workers have been using their cars, bicycles or other means of transportation to get to work. But we are also aware that there is a big group of people who use public transport as a means to get to work and go home again. As public transport starts to drive at a lower rate we would like to make known that HexPets will remain operational. 
Why are we still open?
Transport is seen as a key business. But aside from that, we know it's essential for the NHS, supermarkets and other key places to keep running. We are also aware that they need their staff to be on time to function in their best way.
There is also the element of people who need to work from home and are restricted to less places to travel than before. With a taxi that provides a good, healthy way to transport yourself you can expand your world a little in this weird time. HexPets & HexCars can play a tiny role in making sure staff is at the places where they need to be and people can travel with peace of mind.
How do the drivers stay safe?
We have heightened our cleaning and hygiene standard ever since the Corona virus made its entrance to the UK.
People with symptoms are not allowed in the taxi, including our drivers

Only 1 passenger at the time is allowed in our taxis

After every trip our cars are cleaned on the inside.
How to contact HexPets
If you're in need of transport please contact us in the following way:
Call us: +44 7432281081
Message us: https://api.whatsapp.com/send?phone=447432281081
Email: contact@pet.hexcars.co.uk
Or book your trip on our home page.
{
"@context": "https://schema.org",
"@type": "Organization",
"name": "HexPets",
"alternateName": "HexPets",
"url": "https://www.pet.hexcars.co.uk",
"logo": "https://hexcars.co.uk/wp-content/uploads/2019/11/10-1.png",
"contactPoint": {
"@type": "ContactPoint",
"telephone": "+44 7432281081",
"contactType": "customer service",
"contactOption": "TollFree",
"areaServed": "GB",
"availableLanguage": "en"
}
}